Guys, those who know me personally know that although my skin looks great in most of my photos. My skin has for a big part of my life has been a problem area for me. I had combination skin (a mixture of oily and dry skin) in my my teens and early twenties, but this soon progressed into oily skin and I would get breakouts every other week. I had hoped that when I moved into my thirties I would put my trouble skin behind me. However, I found my skin became that more sensitive, expecially when it came to what I ate. I don't know about you but I am a sweet person over a savoury and my favourite are jelly sweets. However, it was these sweets that played a detrimental effect on my skin and caused my most vicious and it part painful breakout.
I knew I had to finally take a stand, push aside my negative eating habits (as much as it pained me to do so!) and take control of my diet and evidently what I allowed to go into my body.
Herbal teas have in every way been my saviour during this process. I have consumed herbal teas every day since I was 15 and they have helped greatly in calming down my skin during my worst break outs.
A lot of my skin issues has been down to what I eat. However, it is also very much important to take your time and research beauty products that can help with this process. Since I shared the skincare products/regime I used to help my skin the last time. I have made a few changes and added a number of additional products since then which I will update you on soon. 🙂
One of the products I will go into detail with you about now is the Gleamin Vitamin C Clay Mask.
This mask was a 'gifted' product but please note: when I am sent any type of product it might be an expectation from the brand for me to give their products a glowing review. However, if I don't find it is good for me I will never ever lie or share a message that is far from the truth. In fact,  I tend to use the beauty products I am sent for 4- 6 weeks to really see/feel the benefits and I can honestly say, this product has become a major blessing in disguise and has been a welcomed addition to my beauty regime.
A massive part of what makes Gleamin a winner is the key ingredients in the mask. Gleamin, contains vitamin c and tumeric, both known for their revitalising and skin enhancing properties.
When I applied this mask on my face initially I was battling one of my severest break outs yet. Two applications of my Gleamin mask and my face was noticeably brighter and had an un-doubtable glow.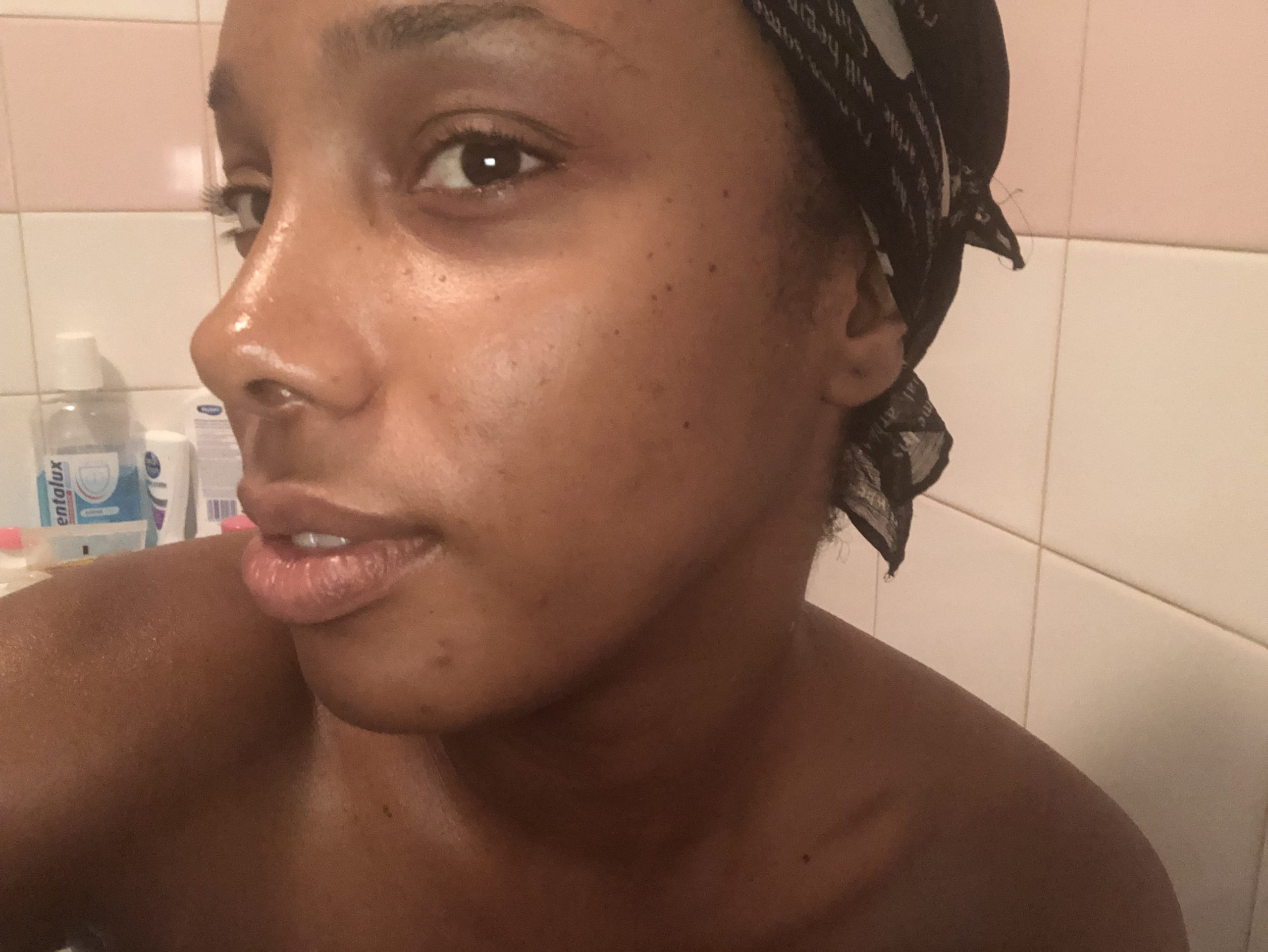 Tumeric is an anti-inflammatory and antioxidant that leaves the skin feeling soft and vibrant. This mask is strain free and even more vitally is cruelty and free and suitable for vegans.
The mask itself has quite a strong fragrance but I didn't find this aggravated or irritated my skin in anyway. The mask comes with a small brush which you use to apply the mask onto your face. The mask hardens quite quickly and it is recommended that you keep it on for 10 mins to feel the full effect. To remove the mask, use a warm face mask and dampen your face before removing the product.
I absolutely love the Gleamin clay mask and now use it as part of my weekly skin pampering sessions. My skin always looks brighter and pimples and spots looks appear less visible.
To find out more about their masks or to get your hands on your own click HERE