Creativity is a powerful force that can help you thrive in an increasingly competitive workforce. Creative thinking and problem-solving skills are sought after by employers as they become more automated and digitised. If your day-to-day routine has left you feeling creatively depleted, it might be time to take up a new hobby that allows you to explore your creativity. Here are 5 creative pursuits that will help unleash your creativity and make you stand out from the crowd:
Quilting
Quilting is the process of sewing together fabrics to create designs and patterns. It has existed for centuries as both a functional and decorative art form. You can choose any fabrics or materials, as every quilt is unique! Quilting allows you to be as creative and experimental as you like. You can play with different patterns and textures and combine various fabrics and colours. In addition to being a fun way to express your creativity, quilting is also a great way to de-stress. This hobby is a great way to unwind and relax after a long day. If you want to explore this hobby further, you can join a quilting group in your area and learn from other people with the same interests as you.
Knitting
Knitting is an old hobby that has seen a resurgence in recent years. It's an excellent way to express your creativity while enjoying the therapeutic effect of repetitive hand movements. You can make a wide range of items, including jumpers, scarves, mittens, and hats. You'll need to purchase knitting needles, wool, and a pattern to get started. Many cities host knitting meet-ups where people can collaborate on new projects. You can also find knitting communities online where you can share your creations with others. Knitting is the perfect hobby for the creative person who likes to be able to create something tangible from start to finish.
Making Music
If music has always been your creative outlet, why not try making your music rather than just listening to it? Making your music is a great creative hobby for people of all ages and skill levels, and you can do it as part of a band or solo. You can try various musical genres, instruments, and equipment, such as a Bass Loop Pedal. You can also try different ways of making music, such as recording yourself on a computer or using apps on your phone. Making your own music can greatly express your creativity and explore different ideas and feelings. This hobby can also be a great way to make new friends and meet other people who share your interests.
Pottery
Pottery is the process of forming clay or other materials into pots and other ceramics. You can use this creative hobby to make decorative items for your home or to sell to others. Making ceramics is a great way to explore your creativity and get messy. You can try out different designs and techniques to create truly one-of-a-kind pieces. Pottery can be a fun and therapeutic hobby that is great for reducing stress. Try this hobby out if you need a creative outlet that allows you to get your hands messy!
Comic Book Art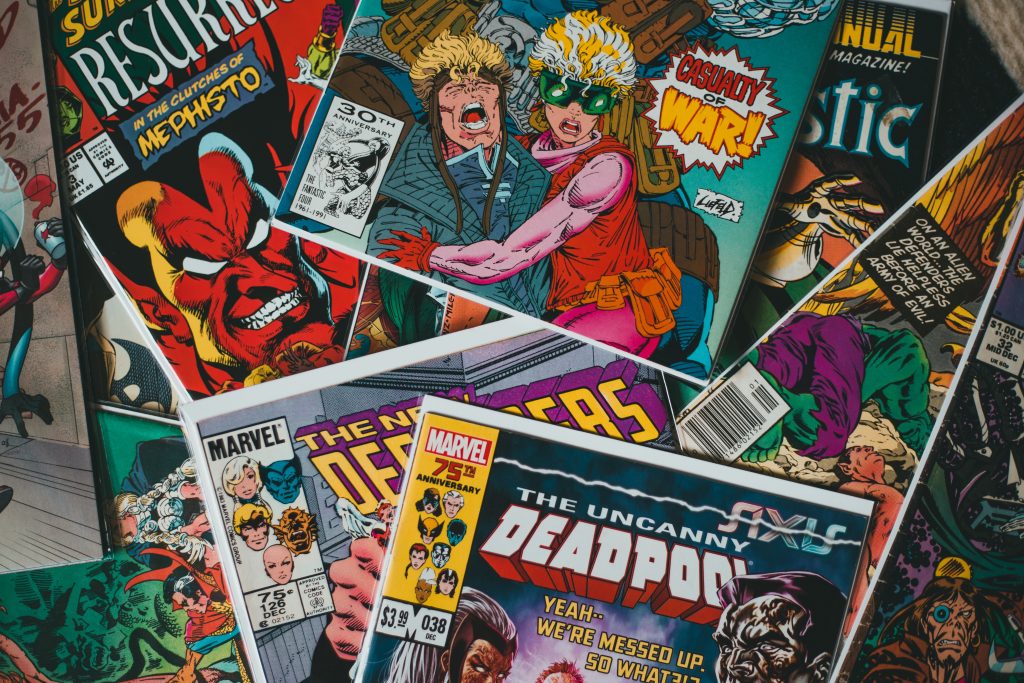 Comic books have come a long way from the paperbacks of yesteryear. Today's comic books are colourful, expressive, and imaginative. Comic book art is the process of creating comic books or illustrations. This is a great creative hobby for aspiring artists or designers interested in the comics or graphic novel industry. Making your comic books is a fun and creative way to explore your interest in art. You can use your imagination to create characters and stories and illustrate them however you like. Comic book art is a great hobby to explore your creativity and use your visual skills. Making comic books is also a great way to make new friends and cultivate your social skills. If you want to explore this hobby, you can start attending comic book conventions and meeting other comic book artists and fans.