As much as I love wearing wigs, I am very conscious of the fact that I have a bundle of curly hair underneath it and that hair requires my attention in order to keep it healthy. I have spent number of years, trying out different products for curly/kinky hair and am pretty happy with the products I incorporate into my daily routine. I have always loved Creme of Nature's products, particularly their Argan Oil based Leave in Conditioner which is nourishing for both my hair and scalp. I have also found that although it has been made with us curly hair sisters in mind, their products are also very versatile and I use both their mousse and leave-in conditioner on my wigs.
You can only imagine my excitement when I was given the opportunity to collaborate with the brand to try out four of their products; of my choice. I was also given a box with some additional goodies too. I will be speaking on these products in more detail in a future unboxing on my YouTube Channel but I wanted to give you guys a sneak peak into what I got inside my box.
The products I received in my box are:
**Style & Shine Foaming Mousse**
This product is honestly fabulous and as mentioned at the start of this post, although it is made for curly girls in mind, this product doubles up as a great tamer for frizzy and dull wigs and weaves that need a lift. it's main offering is to create soft wraps, defines curls, prevents frizz and adds exotic shine. This product is not at all sticky and is very lightweight, ensuring your hair is not weighed down. I find this product works well on both damp hair and weaves and does not leave the hair sticking together either. I also love the scent which is not too overpowering and leaves your hair smelling good. A key feature of all Creme of Nature products is that they don't contain any nasties- meaning they're free from petrolatum, mineral oil or drying alcohol which is even better news if you want you curls to be bouncy and nourished.
**Perfect 7 – 7 Leave-In-Conditioner Treatment**
This is one product that I haven't tried yet, but the ingredients alone sound amazing. This 7 in one product is said to detangle and condition, offer heat protection, smooth hair, control frizz, moisturises dry hair, visibly improves split ends and adds exotic shine. The fact that it nourishes and detangles ticks two major boxes in my list as once my hair has been washed it becomes very tangled and I often use another branded detangled. However, if this proves to be good, I will not only save on money, but it will also allow me to use more products from their collection which is of course a win/win.
**Heat Protector Smooth and Shine Polisher**
This product is a GODSEND and I use it on my natural hair as well as to protect my human hair wigs from the intense heat of my GHD's and it WORKS. It doesn't cause the hair to clump together and it leaves the hair feeling super soft. It helps to tame flyaways and smells amazing. So often I used to use products that; once they came into contact with the heat, the hair would smell like it was being burned. With this product, you will never have this problem.
**Sulfate Free Moisture & Shine Shampoo**
This is one of the best shampoos I have used for my curly hair. I struggle with dry scalp and have done for many years. This shampoo leaves your hair feeling cleansed and very soft. It also helps with taking out stubborn knots. This shampoo is also sulphate free and will leave your curls and your wigs really soft and smooth.
**Satin Rowe Scrunchie**
We've all been told to use satin headscarves to maintain moisture in our hair and they also offer less friction on the hair overall. The scrunchie I was kindly gifted is made of 100% polyester and can be hand washed or machine washed. It came in black which is of course the best colour because it can be used with everything.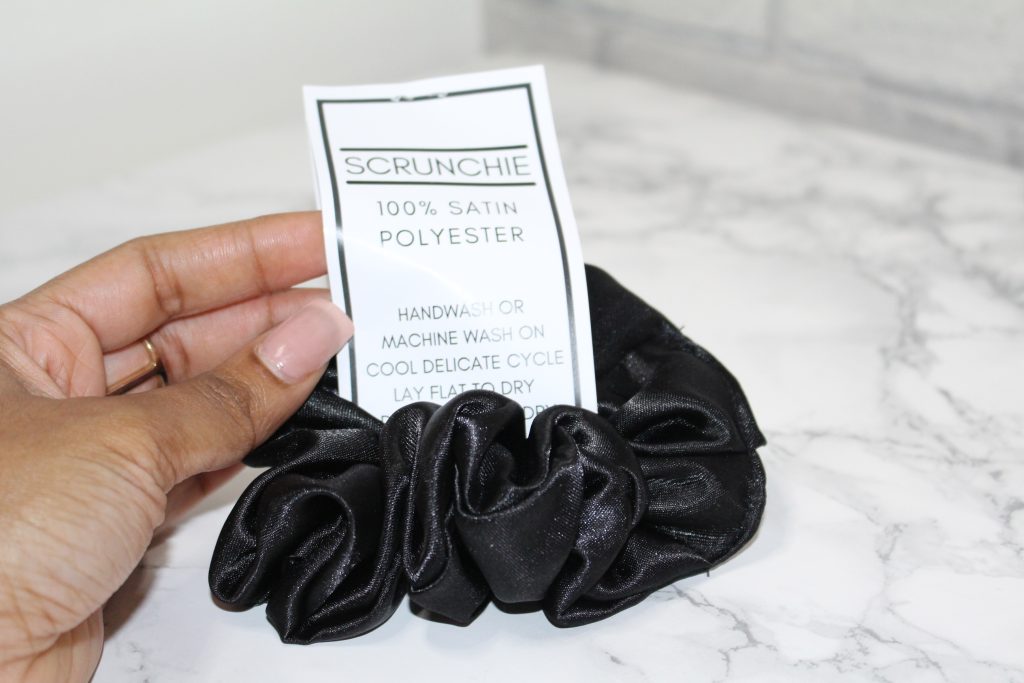 **The Tiny Tomato GROW BAR**
This was an interesting addition! Creme of Nature provided me with the tiny tomato grow bar. This cute little bar allows you to grow your very own cherry tomatoes. Yes, you read that right! You are advised to begin growing your crowbar between February and June and you are provided with step by step instructions that guide your through the entire process. I am pretty excited to get this started and I will of course blog the process on sashashantel.com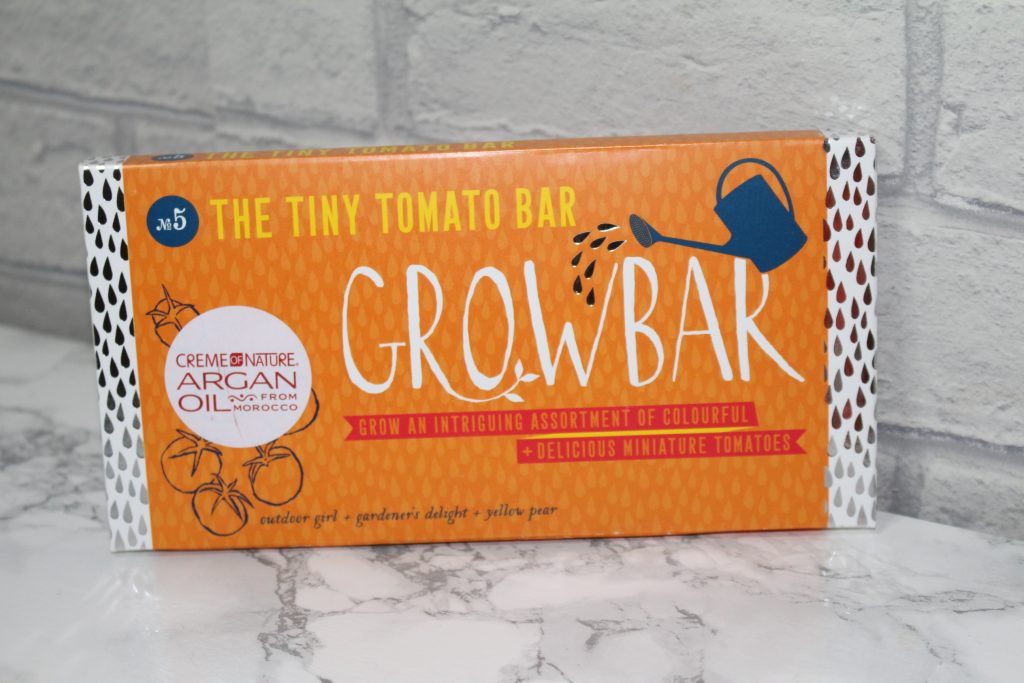 The fact that I have been an avid user of Creme of Nature made this collaboration extra special. Many thanks to The Seen Group and Creme of Nature for making this collaboration possible. 🙂