Guys, working from home throughout lockdown and beyond has been a blessing and one I will FOREVER be grateful for. However, one thing I will say is that being home everyday has made me become quite anti-social. I would never say I was a social butterfly by any means. Nonetheless, when I ran my online magazine I was out A LOT and was always meeting up with one friend or another, attending one event or another and was typically never at home. So the contrast has been quite a massive difference. I say this because it also took A LOT for me to meet up with my girl Miranda for dinner at Burger & Lobster. This wasn't because I didn't want to see her; instead it was due to the fact that dressing up and making some sort of an effort has been really hard for me. I CAN'T lie.
Though, I managed to push myself to step out on a random day; one of the last few of summer and what was even more unorthodox for me was that it was a Sunday! (Anyone who knows me will know that I rarely venture far away from my home on a Sunday so this was BIG.
It was suggested a few months earlier that when we did meet, we would venture out to Burger & Lobster in Bond Street. This was something I was very up for. Outside of catching up with my friend; I run a food page on Instagram called The Foodie Files and I needed some new content. But the main reason was that this foodie had never been to Burger and Lobster before. I honestly don't know why I hadn't. I have eaten in some amazing restaurants across the UK & Ireland and yet I had never ventured to this restaurant. I am a massive seafood fan and so it doesn't really make sense. Nonetheless, I made my way down there and I managed to grab a few pictures of the decor and food.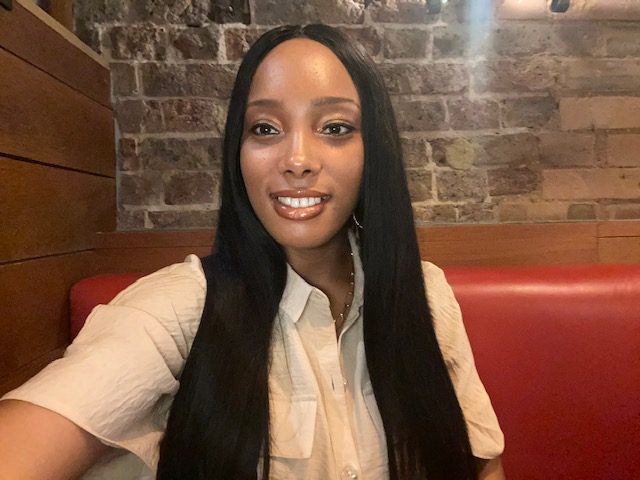 This isn't really a food review due to the fact that I only had a main and a drink. What I will say is these three things.
The food was really nice. The lobster cooked to perfection and the portion size was reasonable. Though for what cost me £28, I was hoping I received a few more fries because that was quite minimal.
The decor was OK. I don't know about any of your but when I think of Lobster, I think of luxury, decadence (okay maybe a little over the top but you get my drift right?) and plushness. The decor just wasn't giving that.
The customer service was great. (well the little I received anyway as with Covid, the scannable menus that felt initially like a passing phase is very much now a major part of our overall eating experience)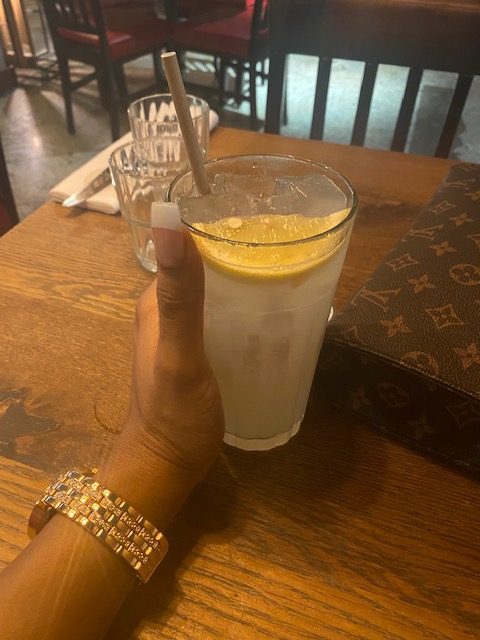 Would I go back? Sure! why not, as like I said, the Lobster was yummy. However, I would probably take someone who would pay for me!
Catching up with my girl was great and much needed. As much as I am busy, I have been trying really hard to make time for my people's and I've got to say it's hard. Nonetheless, in this instance I made a conscious effort and it was a great day. Once we ate, we headed down to Brick Lane where another one of my friend's (music artist Artcha) was holding a pop-up stall. I had to show love and give my support so I purchased a hat from him 🙂 I also touched base with a few of his other female friends and we exchanged numbers. (Nothing like making links with other dynamic women!)
I ate ice-cream, sat amongst the stalls, bought from local businesses and had a really good time. I have been quite bogged down with work, trying to grow my brands and dealing with the pressures of adult life and taking some time out made me realise that I really need to do it more often.
Of course, the day wouldn't be complete without me doing a quick outfit of the day.

Shirt, Sandals and Earrings- Primark
Trousers- Nasty Gal
Toiletry Pouch – Louis Vuitton
Waistcoat- H&M
Shades- Picked them up from one of the markets in Brick Lane
Watch- Steve Madden

Considering I was in no mood to go out and make any effort, I managed to brush up pretty well and I was left pretty happy that I didn't call and cancel. It was a really good and needed day.