You guys know that it's been a while since I sat down and typed a dedicated post about a hair product, especially as I have already spoke at length on my INSTAGRAM about how fantastic the TYMO is. However, after using this product for several more weeks, decided that sashashantel.com needed to mention it to because it is honestly the real deal.
As much as I have been rocking curly hair styles for a while, I am definitely a sucker for dead straight hair. I always feel sexier with straight hair and as much as I love my trusted pair of GHD straighteners, there is honestly nothing wrong with adding another styling tool into the mix and the TYMO is one I will recommend time and time again.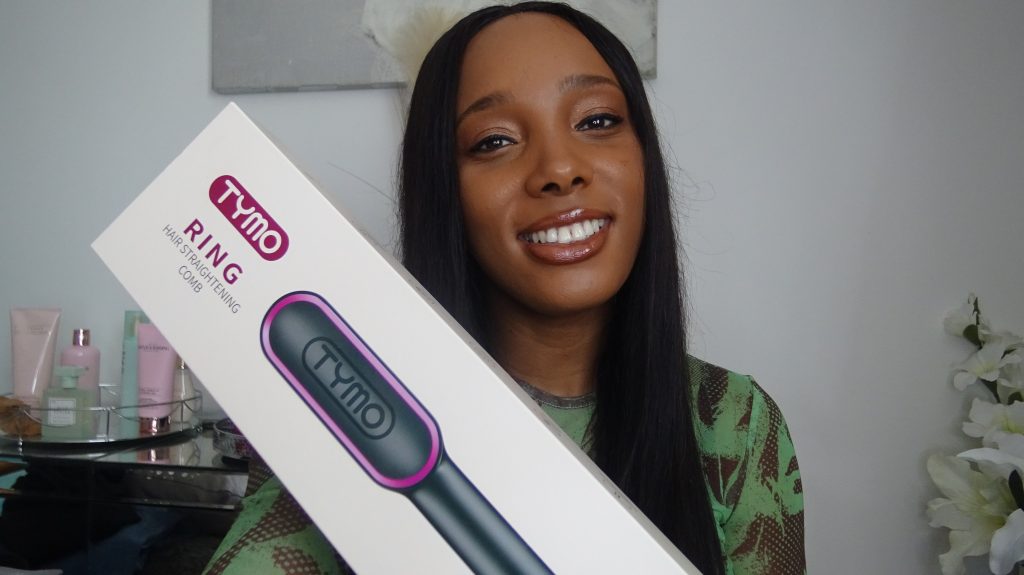 Unlike conventional hair straighteners, the TYMO can be used to straighten wet hair and dries it as it straightens, meaning you save more time in the process. I don't know about you, but I have a LOT to do most days and straightening my wigs can take me longer than I want it to; so having the convenience of a tool that speeds up the process.
With just a few swoops of this styling tool, frizz is instantly tamed and you have slick and moveable hair in an instant.
So what else makes the TYMO the styling tool you need:
+5 Temperature levels for different hair types
+60 seconds fast heat up
+30 minute auto off (which for me is an absolute must!)
+360 swivel power cord
+Auto temperature lock
Another great factor that needs to be mentioned is all the additional accessories you receive along with the TYMO. You get bag to put the straightener inside, a tangle teeter brush to comb out your hair before styling as well as a glove to wear to ensure your hand doesn't get scalded in anyway. However, with the TYMO, even when I held it with my bare hands; I didn't get burnt in anyway.
I've got a discount code to give my fabulous readers and I honestly suggest you use it because your girl would not promote anything that I wasn't completely happy with and to be totally honest with you since it was sent to me, it's all I use! To get 10% off your purchase use THIS LINK. Let me know on here or on my socials if you try the TYMO for yourself; you won't be disappointed.
Thanks to TYMO for gifting me with this fabulous product.