Would you believe me if I said that it took me over two hours of scrolling through the Chi Chi Clothing website to find anything to wear! No matter how much times I moved from one page to another, I just couldn't find the right dress for me. I love Chi Chi Clothing dresses but I always struggle to find what I am looking for. So to be honest I tend to choose the dresses that I finally opt for; based solely on the colour.
I absolutely loved this green when I first saw it. It's definitely a head turner and oozes elegance and high fashion. Once I put this dress on and started to strut my stuff, I knew I had made the right choice. I picked a size 12 so my curves would be hugged and the final look was…. stunning! (well if I do say so myself)
It was pretty easy to accessorise this look. As the dress is quite fussy, I decided to wear minimal jewellery. My curly hair is a staple look now and the multi-coloured heels just work with everything.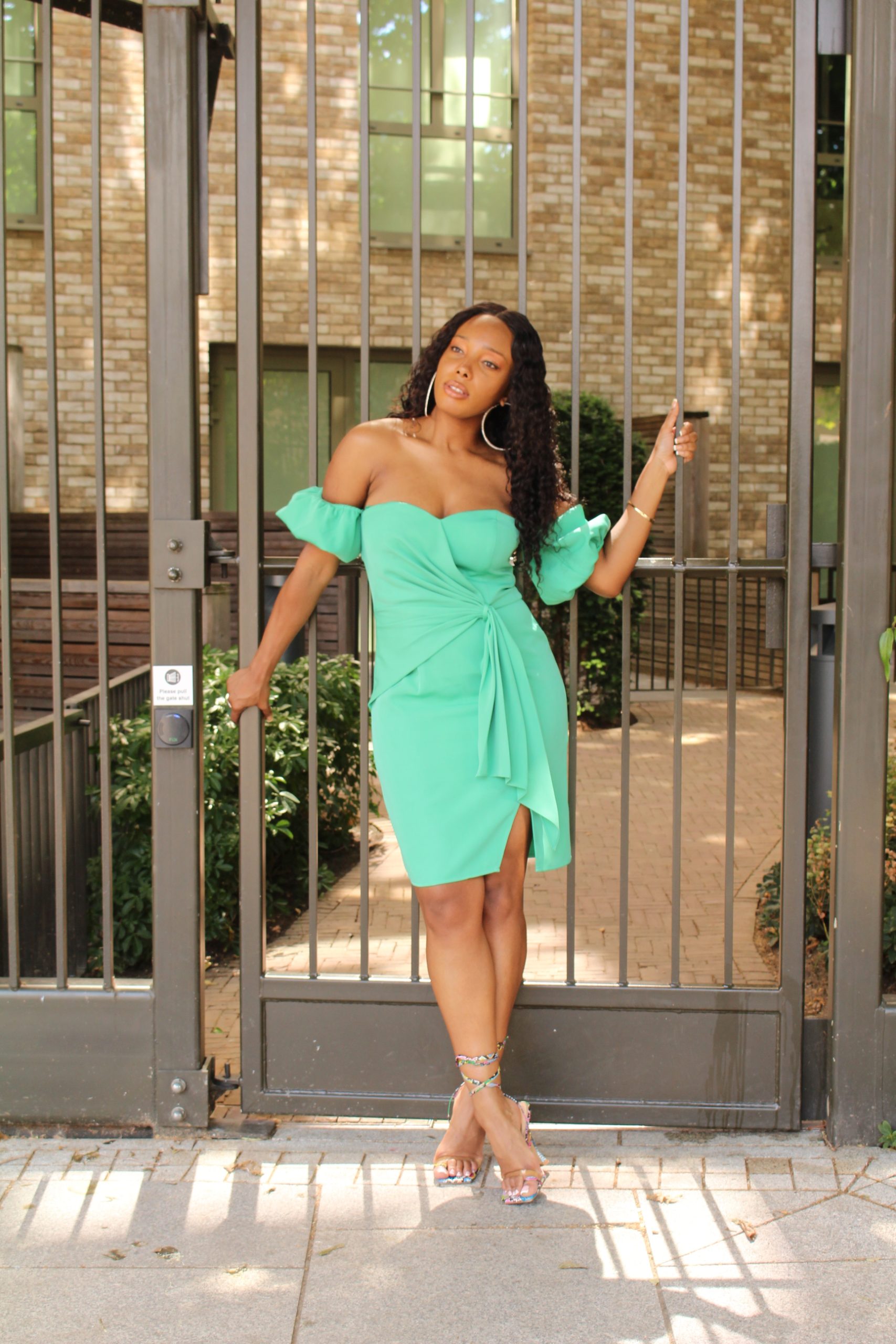 Dress @ Chi Chi Clothing
Heels @Ego Official
Jewellery @Primark
Photography – Katie Ryan Creations & Syianne Rae