What's it like functioning in a depressive space? I know that this way of being is a REAL thing as I function in this state daily. Trauma and dealing with numerous hurts that I have suppressed for a long time has been the main cause. Moving from one day to another and not really having a chance to work through things has heightened the state. It's become quite a comfortable space for me because somehow, so much action take place here. I am always busy, always pro-active, always coaching, developing and creating and yet, I know I am not completely okay.
One thing I will say though is that running my blog, shooting looks and working with some dope brands has helped me. I am adamant that if I didn't have this outlet, I would crumble and that my friends is why I encourage clients and friends alike to find an outlet and tap into that. The truth is, no matter how strong you are, circumstances can and will knock you. They don't call this thing called life a game for nothing. Some days you win, some days you lose, but each day you get up and keep playing because you need to be in it to win it and I've never been one to lose. I'll be okay… I am not sure how long it's going to take to be completely myself again but I know I will be, and that right now is good enough.
So about this look. Forgive me, I've been a little stagnant where uploading my looks is concerned but you can of course see more regular fits on my INSTAGRAM.
In my last post, I mentioned that I had kindly been gifted three outfits of my choice from Ursime Clothing; a US based online store that provides quality and affordable clothing and accessories. I can also share that I will be working with them again in the next few weeks.
I am a major sucker for co-ords. They're so versatile as they of course work perfectly together but you also get the option to wear them as separates too which is great; particularly for day to day wear.
I specifically picked this beautiful co-ord in a lime green; which may I add is a key colour this season. I really loved the material and even though I was shooting on what was one of the hottest days in the UK. I was cool and relaxed throughout. I appreciate the versatility of this look at it can be worn with both heels and or trainers and I experimented with both looks here.
All photos by Katie Ryan Creations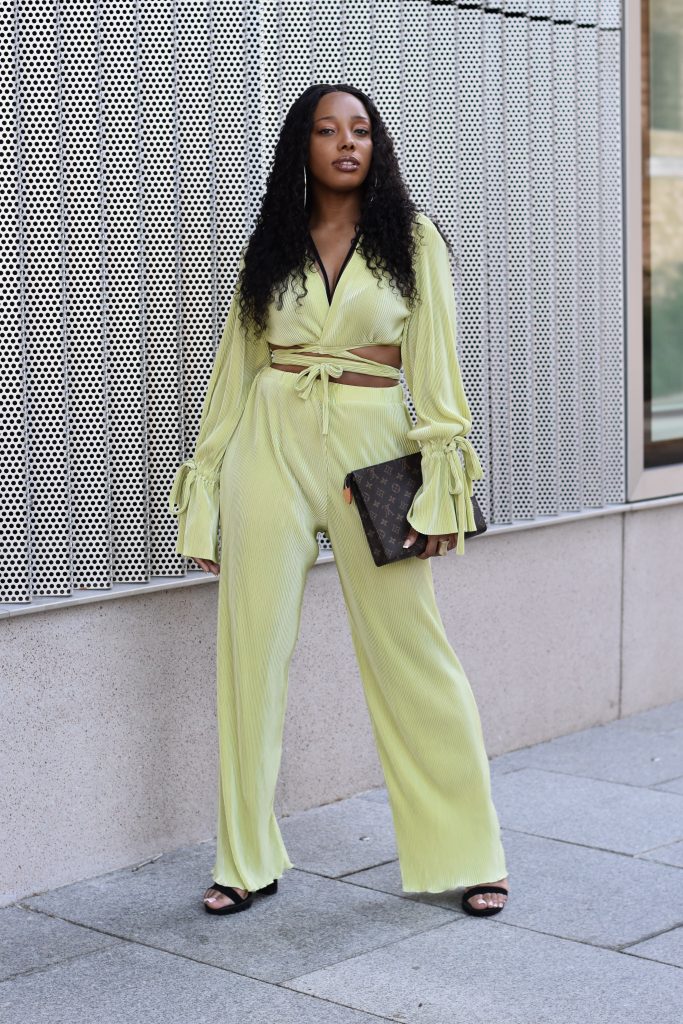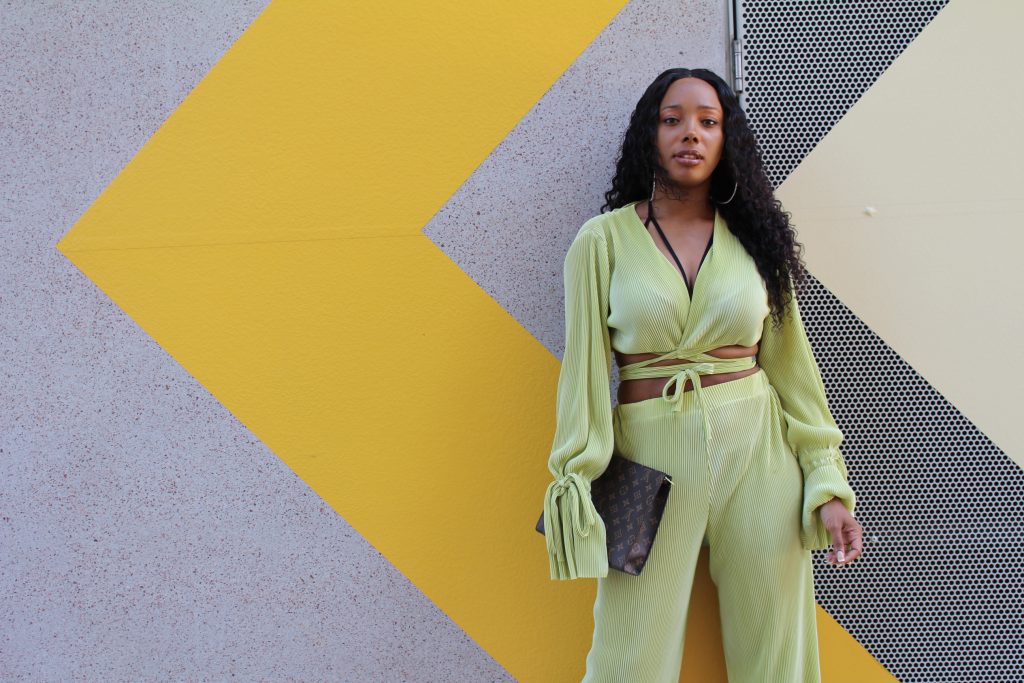 Co-ord @Ursime Clothing
Bodice @Ebay
Toiletry Pouch @LouisVuitton
Earrings @Primark
Heels @TK Maxx
Trainers @Larena Fashion
Shades @Roman Road Market, East London