This is my second time working with this glorious hair brand and yet again, Luvme Hair have delivered the goodies. If you frequent my blog often or you follow me over on my Instagram you will know that I tend to wear long wigs; moving between long straight or curly styles. So when I was given the opportunity to wear a short blunt cut wig, I jumped at the chance. I am always playing around with my look and I have always associated bob cuts with a level of sophistication and class.
I have previously attempted to purchase Bob wigs before but have often found that they have never been a true representation of what the image looks like when I order! The amazing part about the hair from Luveme is that their wigs are true to the imagery portrayed and come exactly as they're photographed, giving you not only a high level of customer satisfaction but they also offer a high level of trust as you get EXACTLY what you pay for.
This wig has the most perfect centre parting and comes with three clips inside as well as a large elastic band along the back of the wig for extra grip; ensuring that the wig stays in place. I tend to use Got2Be on all my wigs for extra hold, however, due to the workmanship on this wig I have not had to use any glue to keep it in place.
The cut and styling of their wig is perfect and where many if not all of the short wigs I have worn tend to bend at the back of the head, this hair rests perfectly at the back of your neck and doesn't lag or bend.
The quality of the hair is exceptional. It doesn't tangle or shed and is without a doubt one of the best wigs I have worn thus far. What's more, with it being the Summer in the UK, this week we recorded record temperatures of over 40 degrees! and wearing this shorter wig meant I was not too hot, making it your number one choice as we continue to move through these summer months.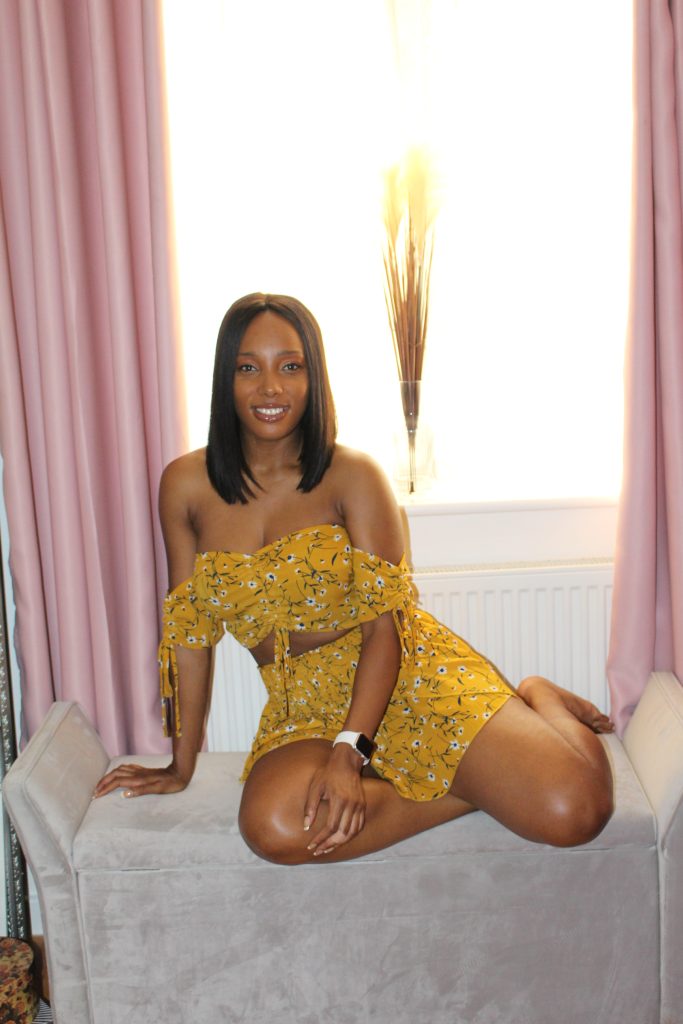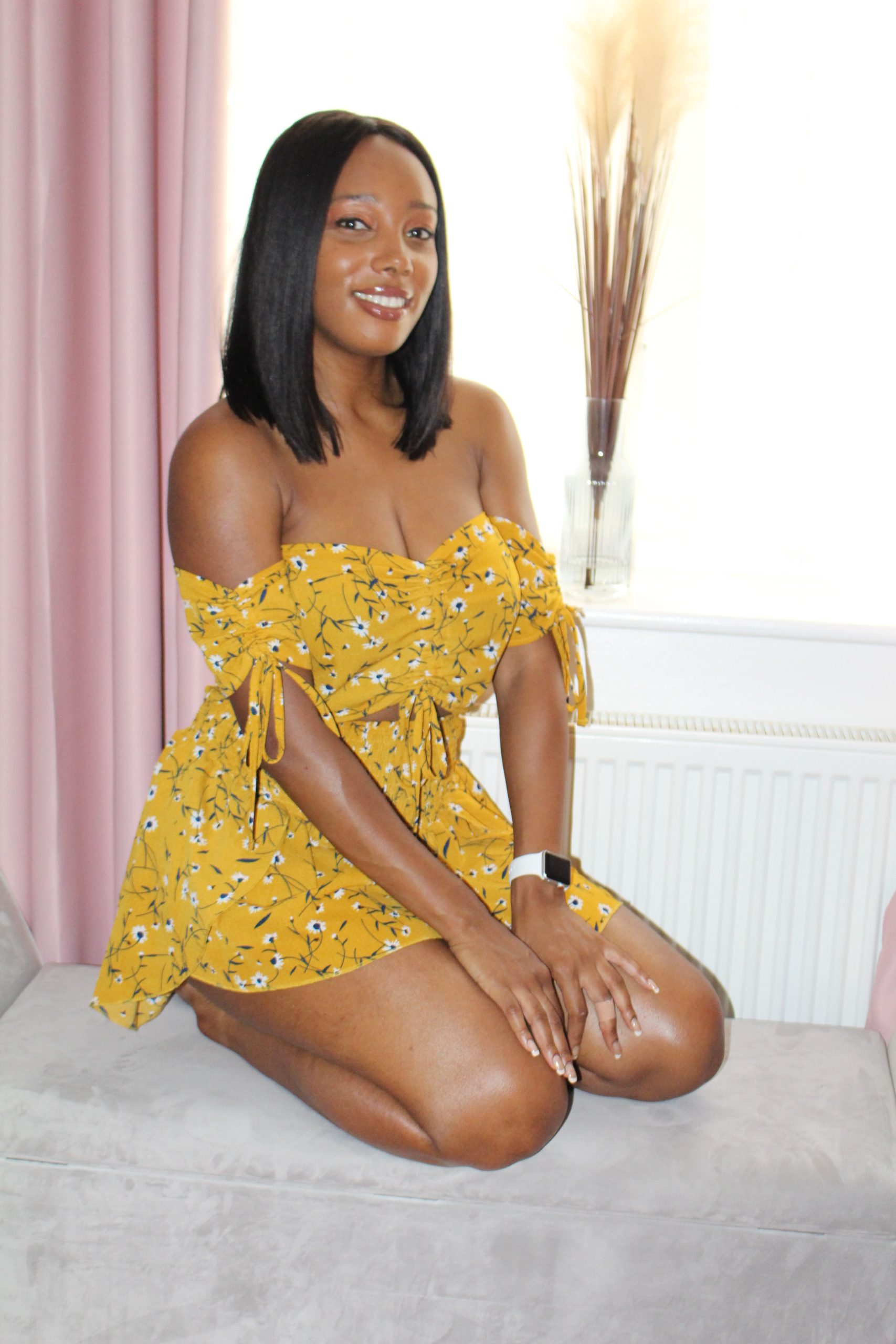 What do you get inside your Luvme Hair Box?
As with many of the wig companies on the market, you receive a number of additional goodies inside your box. They include: a pair of 3D false lashes, a mini brush to use if you want to lay your edges, a silk hair tie, a cute mirror with a smart and mini wallet to contain it in, an instruction manual which breaks down how to care for your LuvMe hair, a drawstring bag which contains your wig and two wig caps which are an absolute essential.
What are the key features of this hair?
This unit is top quality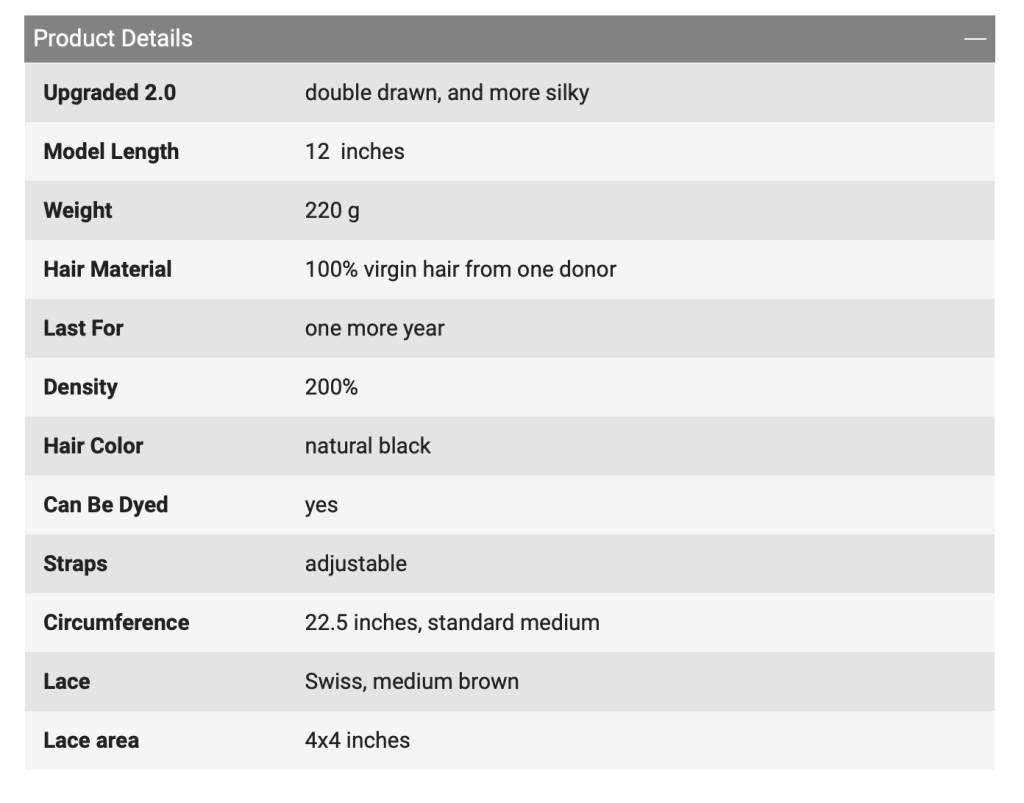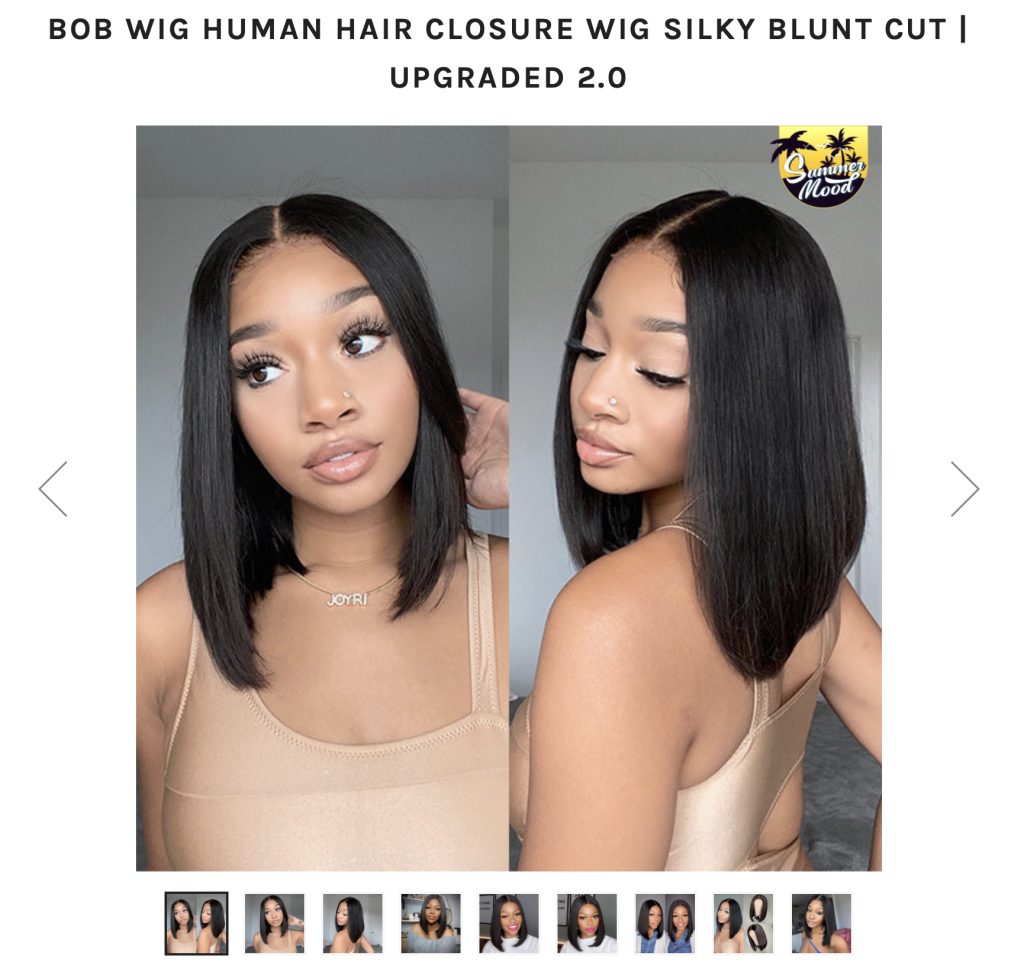 How much will this wig set me back?
Did I not mention that Luvme hair sell affordable, top quality wigs and this one is no exception to this rule. This wig is currently on sale for only $109.90 and for those of you who don't have the funds to pay the full amount in one swoop, Luvme also provide the option of using payment plan services like Clearpay or Klarna so you can split the cost.
Overall, this blog is one of my favourites and came just in time when I needed it most. It's a top quality wig, offering all of the essentials for a modern day, working woman. I cannot wait to style it in different ways in upcoming blog shoots. I will also be filming an unboxing showing exactly what comes in the box as on my YouTube channel.
Thank you Luvme Hair for once again delivering a high quality service, that was quick, efficient and perfect for me current needs.
Make sure you visit they website HERE to shop this wig or any of their vast array of wigs to suit your needs.