When I put this look together my mum (AKA my personal everyday photographer) didn't like the look. When we shot it, she soon changed her tune though! This year so far, I have tried my best to remain consistent and to post looks as regularly as I can and I'm pretty proud of the consistency so far. I am also pretty proud of the bold and standout looks I am putting together also. This look is actually my favourite.
I did a splurge buy during the Black Friday sales and bought this absolutely stunning silk blouse with feather detailing from Shein. Shein's clothing are not only completely on trend but they really keep your closet looking fire without spending too much of your coins.

I teamed it with these bright and glorious trousers; an oldie but without a doubt a goodie from Primark which I picked up from my local store over 2 years ago. The shoes were purchased from Ali Express who sell really good quality designer dupes for cheap and finally these super cute min bag that my mum bought me as a gift from Zara last summer.

Where I usually where my hair straight, I have been experimenting that much more and tried wearing my hair curly and I really feel it adds to the final look.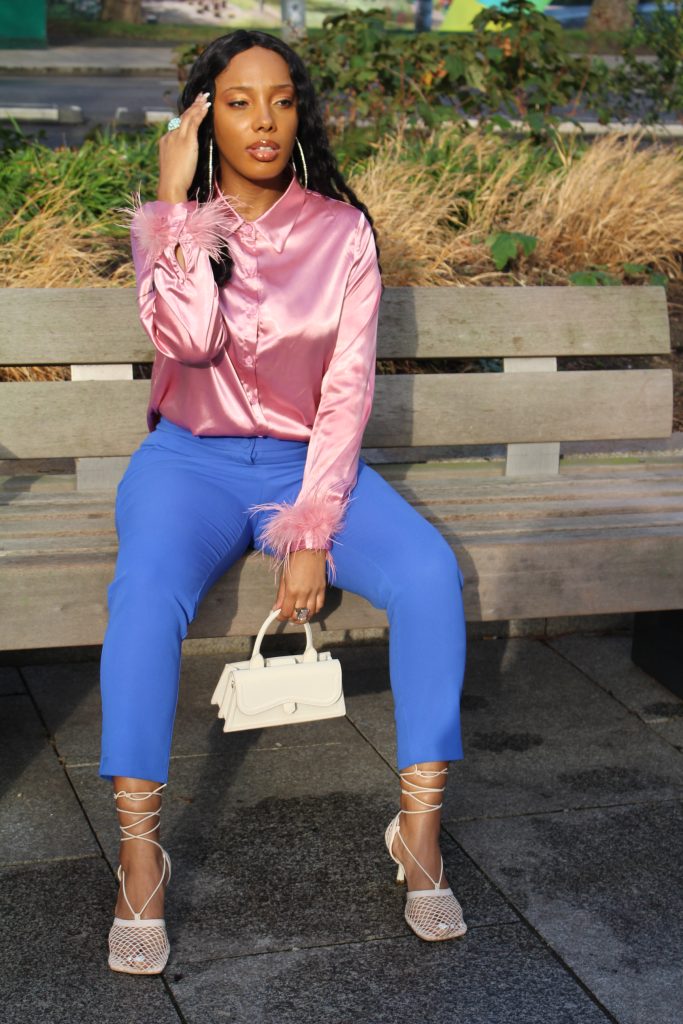 The stunning turquoise ring on my finger as well as my earrings are from Primark (as always!)
You can find the full details of this beauty of a blouse on my 21 Buttons
xoxo