Nothing makes me feel sexier than clothing that shows off and extenuates my curves. I am by no means super curvy but I am also not stick thin either and I love the body I have now. I have been working out for a number of months to achieve a sexy, toned and tight booty and more toned legs and hips and things are finally paying off.
I absolutely love the way these amazing trousers and top from Na-Kd clothing highlight my best assets and make me feel both comfortable and appealing. As it is the winter months, I have tended to lean towards wearing more browns and beiges and this look was no exception to that rule.
The tie-back detailing of this top is so complimentary to these amazing camel colour trousers which come with a slit detailing at the bottom is amazing. These colours and shades really do make me feel like I am going places. Recently I have been thinking more about my future, my goals, and where I am ultimately heading and I feel like my style is naturally transcending and matching my mindset.
This outfit is a visual representation of my levelling up in and style. For me is screams, I am going places. Would you agree?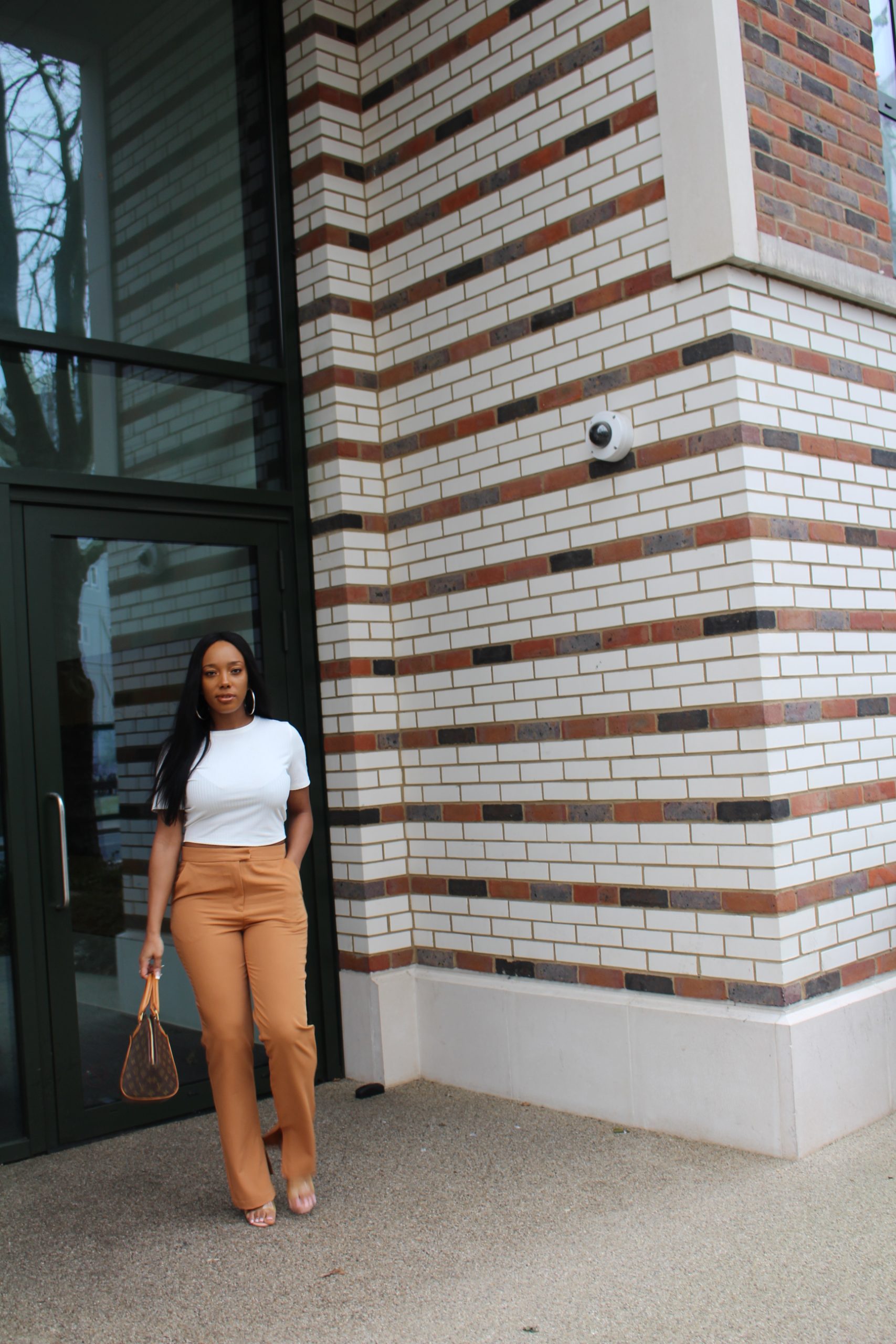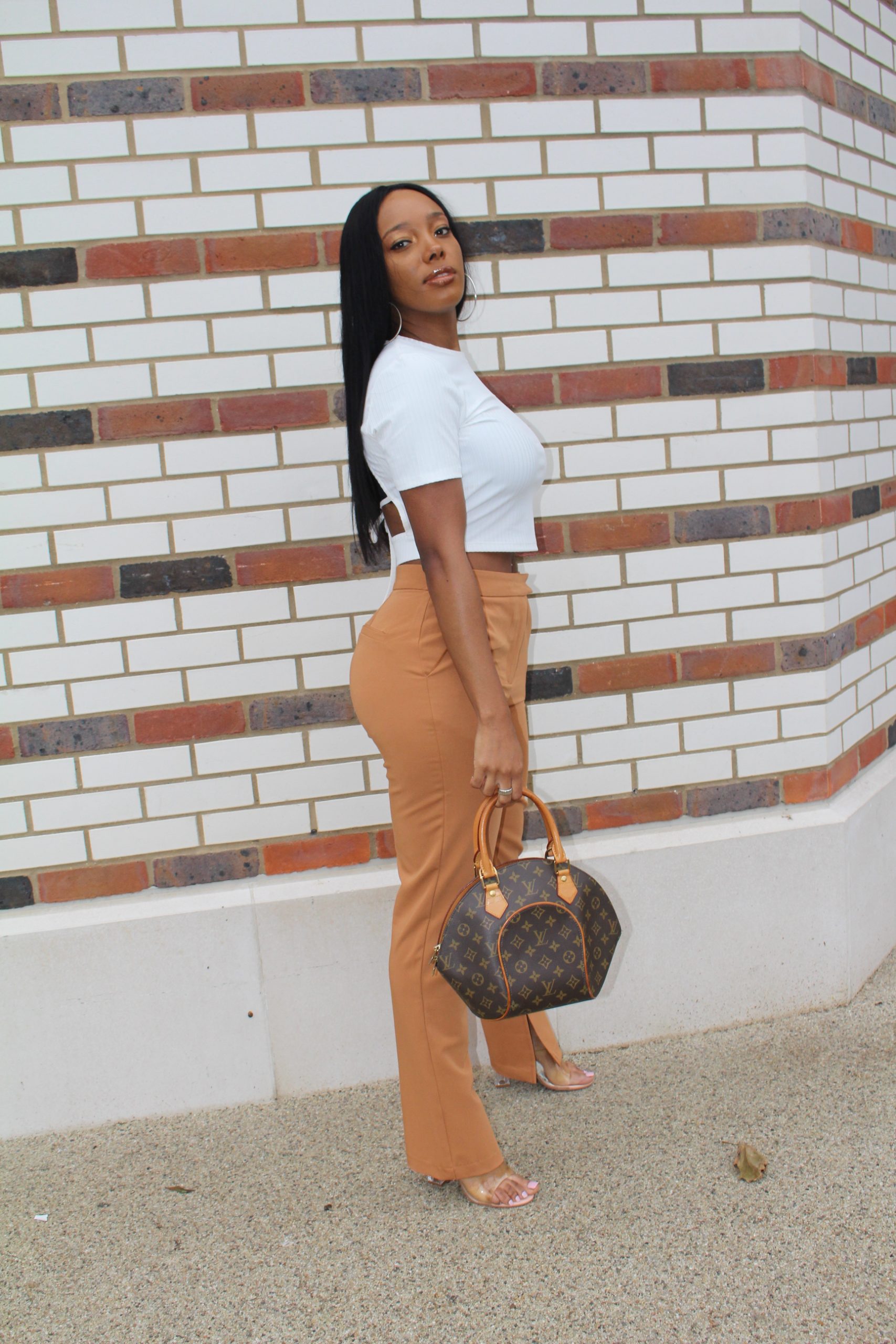 To complete my look I teamed the trousers and my top with my favourite Louis Vuitton Elipse Bag and, Perspex mules from Ego and my go-to coat from Topshop.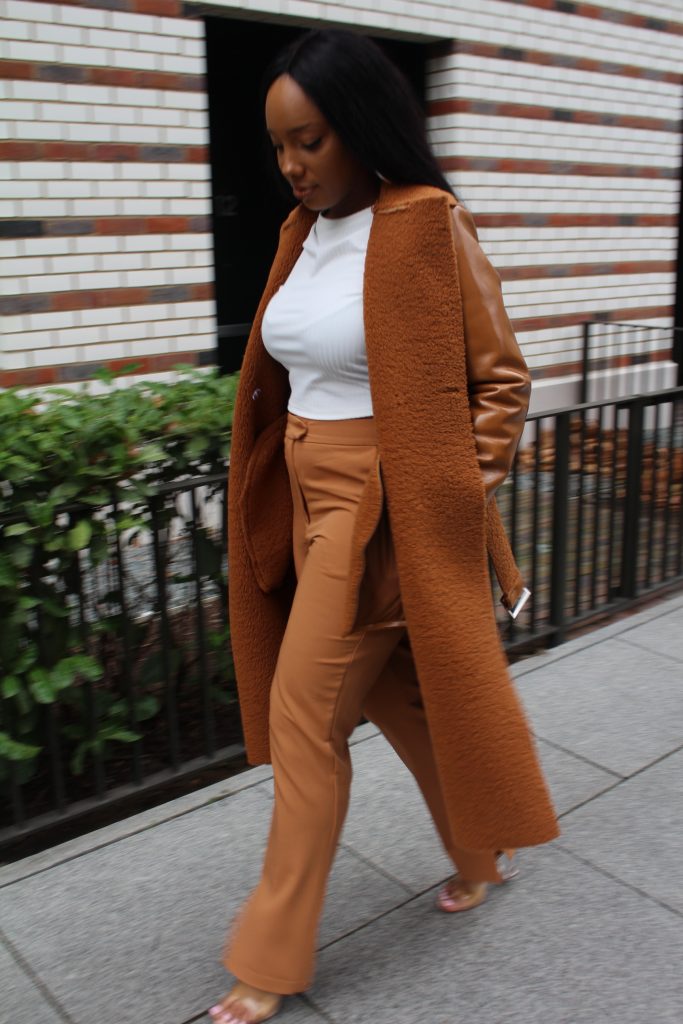 Get the top HERE
Get the Trousers HERE
*Special thanks to Na-Kd Fashion for working with me on this post.