I can honestly say that my periods have played a massive part of my life for many years. I have always had heavy, painful periods and have missed key events in my life from sports days, to friends weddings, had days off work and even had incidents as serious as missing an exam at university. It has been the making and breaking of me as, by having heavy periods I have really had to pay more attention to the food I eat as it often heightens the pain I have each month; if I so happen to eat too many sweet treats!
So being given the opportunity to collaborate with the sustainable award-winning sanitary brand Wear 'Em Out is something I am particularly proud of as I have always wanted to take care of my own needs whilst still ensuring I am mindful of the impact sanitary pads have on the environment and being apart of the solution is something I am more than thrilled about.
I always knew that period pads would have a detrimental effect on the environment. But didn't realise that on average that women who bleed and use sanitary pads use on average 22 disposable sanitary products per period and that often ends up in landfills.
Wear 'Em Out have created comfortable, reusable sanitary pads for modern living that are hygienic, fail-proof when it comes to absorbing various levels of flow and is free from harmful chemicals and single use plastics.
I was able to use these amazing towels during my last period which started off very light but then became heavier than usual. Not only did the mega flow towels keep me dry but they were also very secure and I felt confident knowing that I would have no unsightly accidents.
I was kindly gifted, three different sizes to use:
---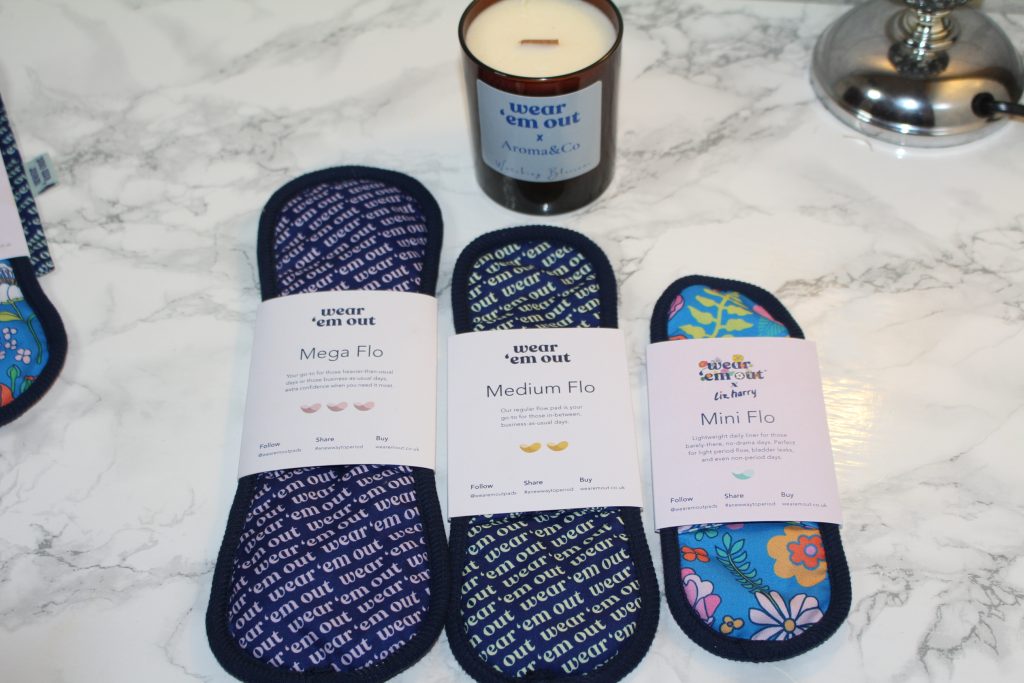 The Mega Flow towel which is your go to for those heavier than usual days
The Medium Flow which is for your regular flow pad for those days in between where your flow is neither heavy or light.
Mini Flo for those lightweight daily, barely there flows.
I used all three and found that they did exactly what they said they would do.
The biggest concern I had was the odour, but again these towels were super absorbent and kept me feeling protected through what was a very busy week.
I love, love, love the funky designs of each towel and the way they're carefully wrapped with instructions on how to wash them correctly.
The team at Wear 'Em Out kindly gifted me with not only the towels but also an abundance of goodies to allow me to have a girlie night in and guess what guys? That's exactly what I did; I had a night in burning the amazing candle I received which is a partnership between Wear 'Em Out & Aroma & Co.
This candle is SHEER unadultarated heaven! and I so here for it! I also got given Luisa's Great Dark Chocolate which is said to help women with periods and as much as I not the biggest fan of dark chocolate, I loved the taste of it and it actually helped to calm my mood.
I also received a quirky key-ring by @lizharrydesign which captured my mood 1000% of the time during my period and said "Emotional Rollercoaster, hold tight" – how could it be so accurate! lol
The biggest highlight though was the branded lip balm I received, I LOVE lip balm and even sleep with some under my pillow so it was definitely a great look!.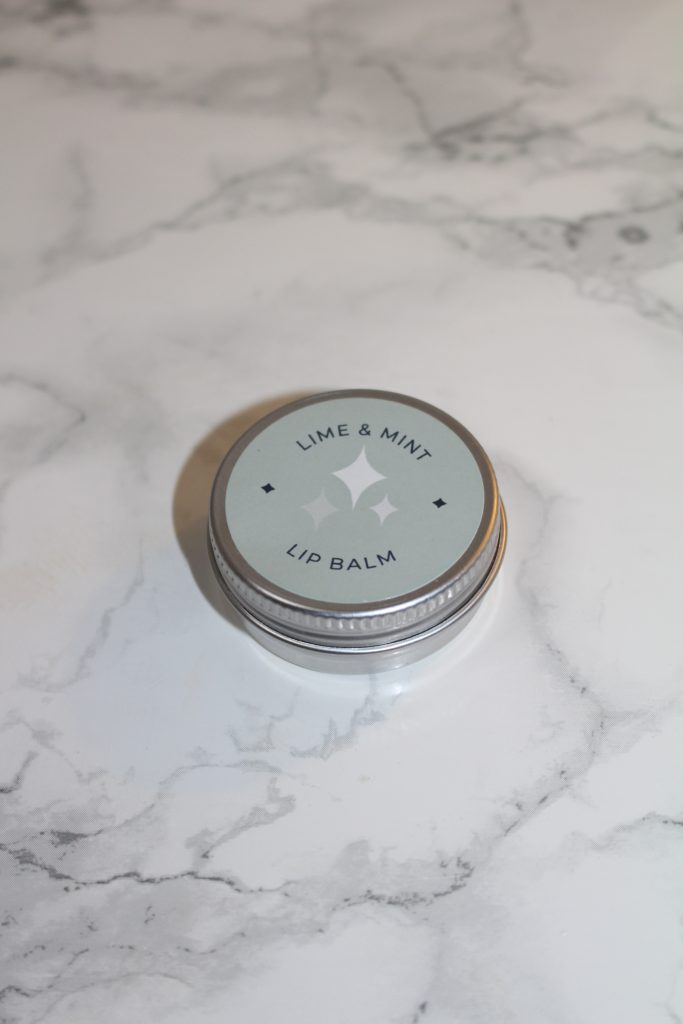 What I really appreciated the most about this was how I was also provided with neat storage and wash bags to keep the clean and soiled towels organised and away from everything else which was not only handy but a great addition that I hadn't even considered.
Wear 'Em Out's products are top quality and are made to last and this is evident in the workmanship. There really is no surprise as to why it is award winning and recommended by prestigious publications including:
And now they're being recommended on sashashantel.com. 🙂
I am more concerned than ever about the world and sustaining our natural resources and it's great that I can now take care of my personal needs whilst still doing my part to protect the environment.
I absolutely love Wear 'Em Out sanitary towels and will continue to use them each month and I highly recommend that if you also care about the future of our planet that you also reconsider what products you use when dealing with your monthly flow.
To check out the brand and purchase yours visit their official website HERE
A special thanks to Wear 'Em Out for collaborating with sashashantel.com