Guys, I have kinda jumped into this year head first and as much as I haven't created as near as much content as I have wanted. The levels have been set and I'm so proud of the images and reels that I have released on my socials. I am also very proud with the brands I have worked with this year. I have focused on being more intentional and only accepting collaborations with brands that I truly love and working in this way has led me to work with the independent fashion label Shop Kambia.
Shop Kambia make beautiful and intricate designs with Ankara prints and are traditional African garments that give an air of high fashion and sheer decadence. When I wear their clothing, I feel beautiful, sophisticated and elevated. I have always known that the right clothing can do this to you and I honestly cannot sing the praises of this brand enough.
The woman behind Shop Kambia is so humble and I don't think she realises just how brilliant her designs are. This co-ord; at a glance looked like it would swamp me as it is made with quite a vast amount of fabric. However, once I put it one, it took on a new shape and was sold to me in an instant. I showcase my fashion looks on my Instagram first so head over there to see which 3 from this look got on my feed.
There are many blog posts on Shop Kambia coming up but see some of the truly beautiful shots my in-house photographer i.e my mum took of me. xoxo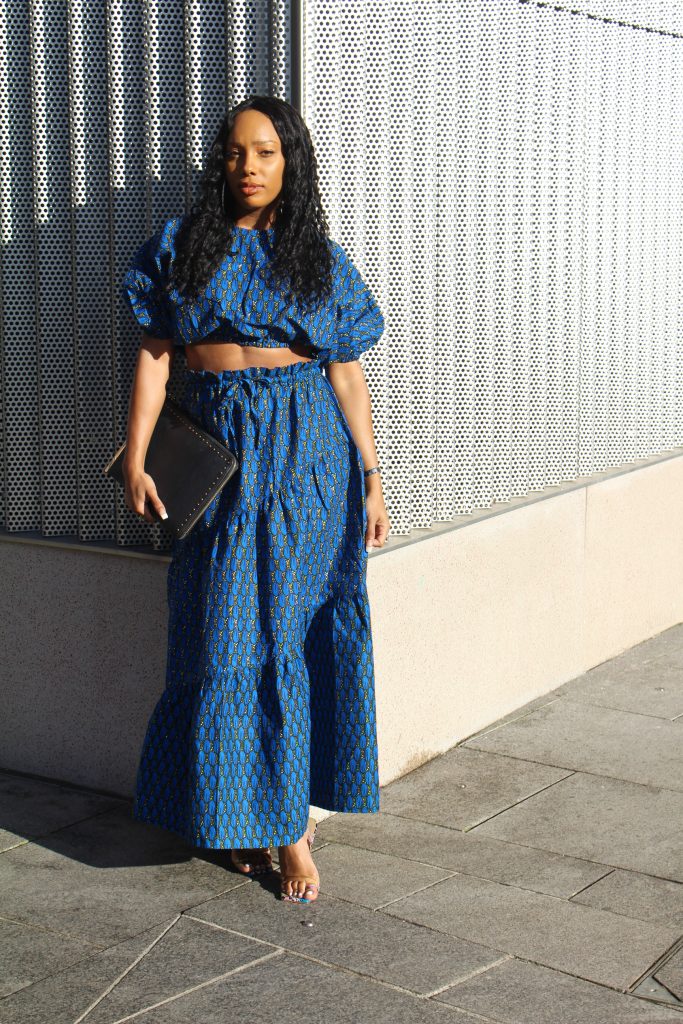 Look Breakdown
Co-ord @Shop Kambia
Shoes @Ego Official
Earrings @Primark
Bracelet and necklace @Roman Road Market
Clutch @New Look