I've worked with Storm Desire on a number of occasions and what I love about their clothing is they remain affordable no matter what. I find their clothing is understated, yet never compromises on style or quality. When I received their vogue top and slit cut jeans in the post, I knew exactly how I would slay the look. Nothing heightens a look more than leather boots so I teamed the set with my faux leather boots from Shein (of course!) and my lush burgundy coat from Topshop!
Teamed with my YSL clutch, this casual look was taken up to the next level. I really love the way the blush pink goes with the red and the gold detailing gave this a more high fashion slant and took it from a normal day to day look to a brunch with the girls vibe or lunching at a luxury cafe. I cannot wait till time allows me to shoot in these locations so I can show you what I mean. All in good time.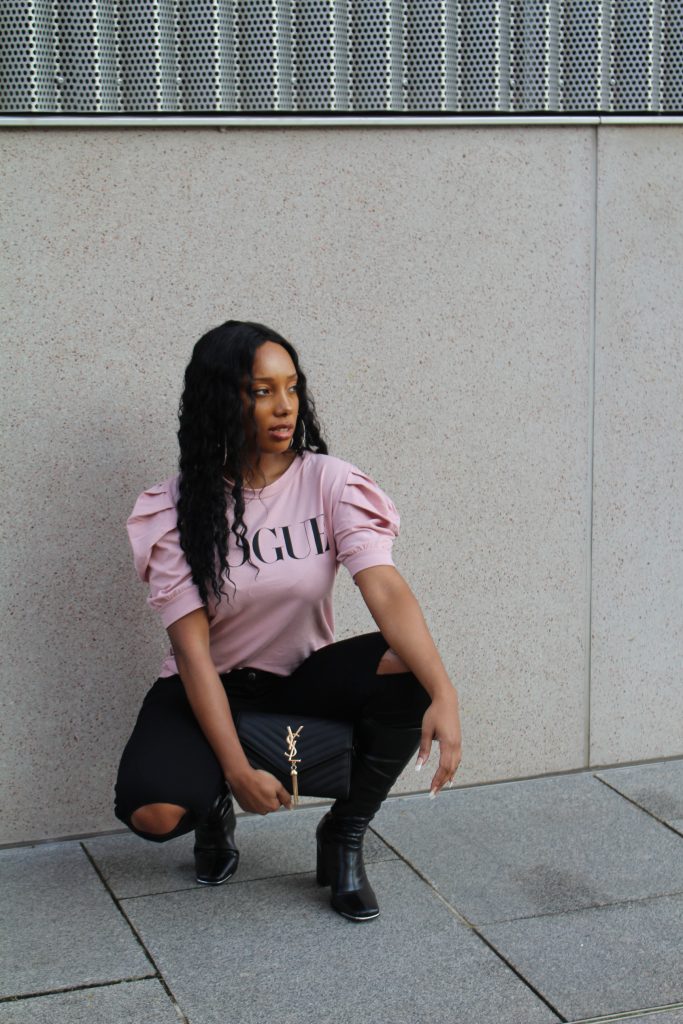 Shop The Look
Coat @Topshop
Trousers and Top @Storm Desire
Boots @Shein
Clutch @YSL
Earrings @Primark
Visit my 21 Buttons to get the outfit directly.