Chi Chi Clothing have really built up a strong reputation for making beautiful and quality garments for special occasions. They also sell casual and loungewear pieces but it is their evening wear that really sets the levels.

I hadn't shot in the evening before and after seeing many other bloggers and content creators do it, I wanted to give it ago. Can I just say this much. IT MAY LOOK EASY BUT IT'S NOT!.
This evening was windy, there were more people walking across my camera in the evening than there's ever been in the day time and getting quality shots in the evening requires not only the right camera settings but also needs your flash to be working and for some reason, mine just was not playing ball.

Nonetheless, one thing that did not fail to deliver was this Black Blazer Dress with the cape detailing. This dress is perfect for date nights or super exclusive evening events. Since Covid has entered our lives, I haven't really wanted to venture out as much as I used to. But for this dress, I would make an exception.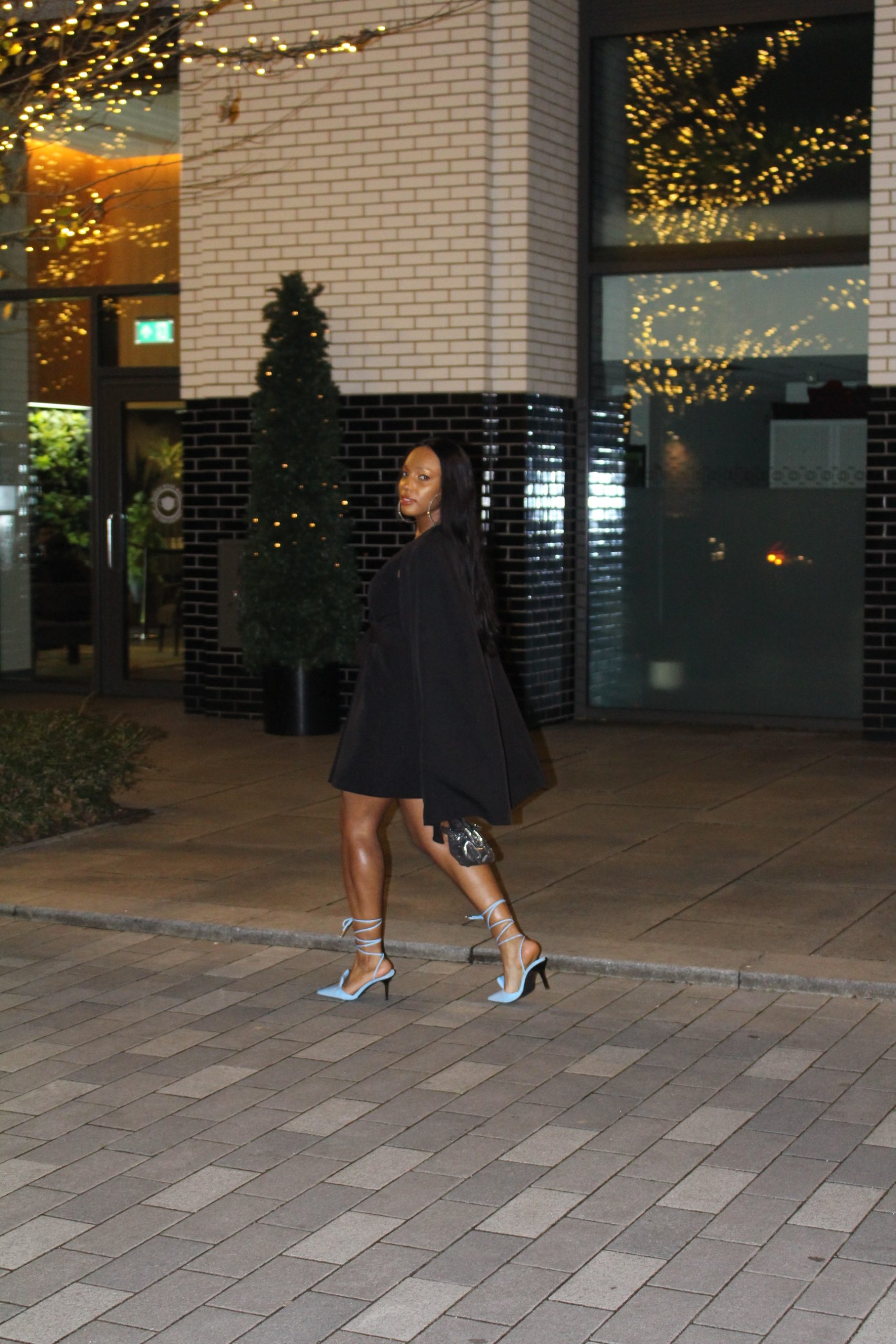 If you follow me on INSTAGRAM you would have noted that I pay a vast amount of details to the DETAILS of my outfits; meaning I pay emphasis to my shoes and accessories. I couldn't blog about this look without sparing a moment to speak about these shoes from NASTY GAL which I purchased just before the Black Friday sale in the UK and I purchased them in both Black and Blue for only £10 each! (Yes, you read that correctly)

I have recently created a 21 Buttons profile where I tag the outfits I wear on my Instagram. So instead of sharing the direct link on here, you can head over to my 21 Buttons Profile for links on where to get the dress and the shoes.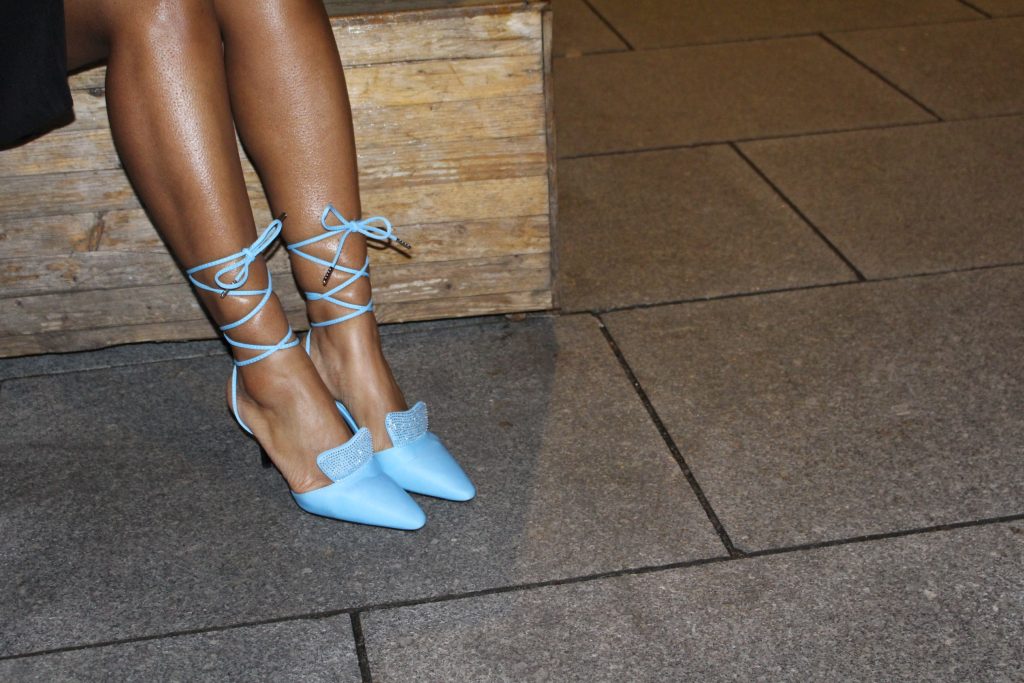 Shop The Look
Dress @Chi Chi London
Heels @ Nasty Gal
Bag @Catwalk Wholesale
Earrings @ H&M