So has it really been over two weeks since I wrote my last post? I cannot actually believe how quickly time has gone and I am still trying to get over the shock to my system that Christmas is just a few weeks away. Over the last few weeks though, I have been overwhelmed with back to back collaborations and I am pleased to be working with Femmeluxe again.
On this occasion, I was given the opportunity to choose three items from their website and without even realising it until after; I had selected three beige pieces. The great thing about Femmeluxe is that you're honestly spoilt for choice as they offer a wide array of different styles of garments to choose from. I have often tended to opt for their women's loungewear sets as they're versatile, affordable and bang on trend. For my first pick I picked up this stylish hoodie set. I loved not only the colour but I also really liked the tie up option at the side of the hoodie; which gave it that extra special touch. I don't know what it is but I feel really sexy and confident when I am wearing a tracksuit and in this I oozed confidence. To complete the look, I teamed this tracksuit with these dope chunky trainers from Puma.
Shop this tracksuit HERE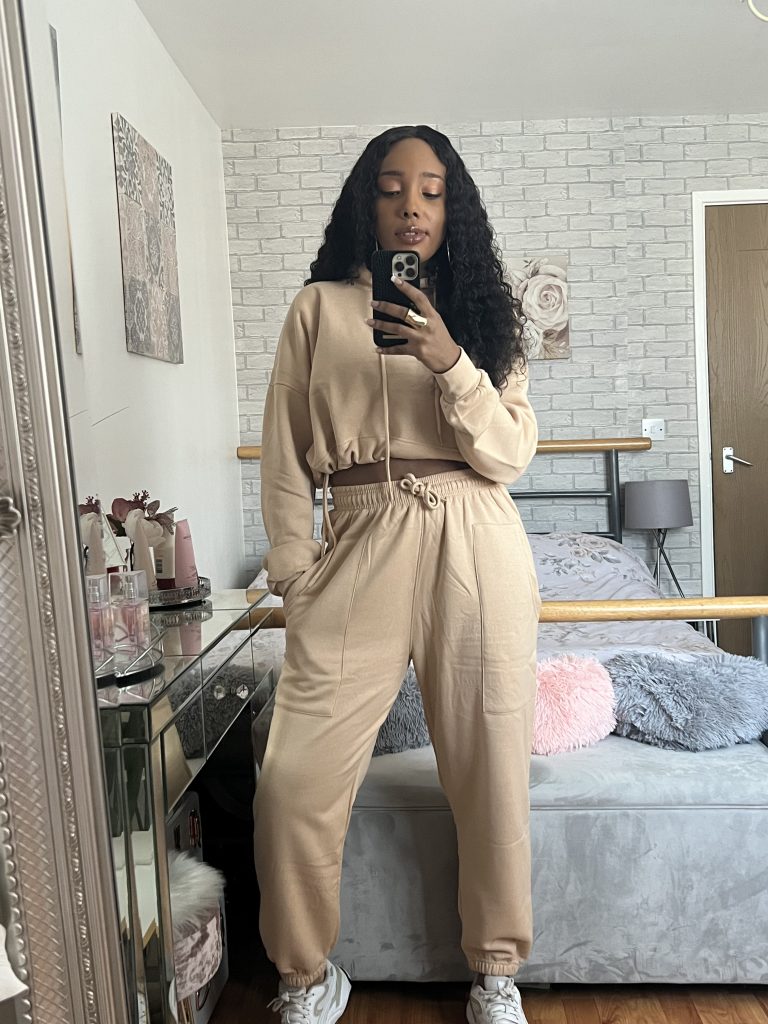 Next up, I have chose the cutest puffa coat which have the ability (depending on the quality to make an outfit look more expensive than it actually is. If you haven't already guessed it, I have a passion for making fast fashion look worth more than it is and the key to doing this is choosing neutral tones like beige. The quality of this puffa is exceptional and keeps you really warm too. I wore it outside on one of the coldest days to a boxing match with a friend and I was snug the entire time. The quality of the workmanship including the stitching and zips were also to a good level overall.
Get your hands on this gorgeous puffer coat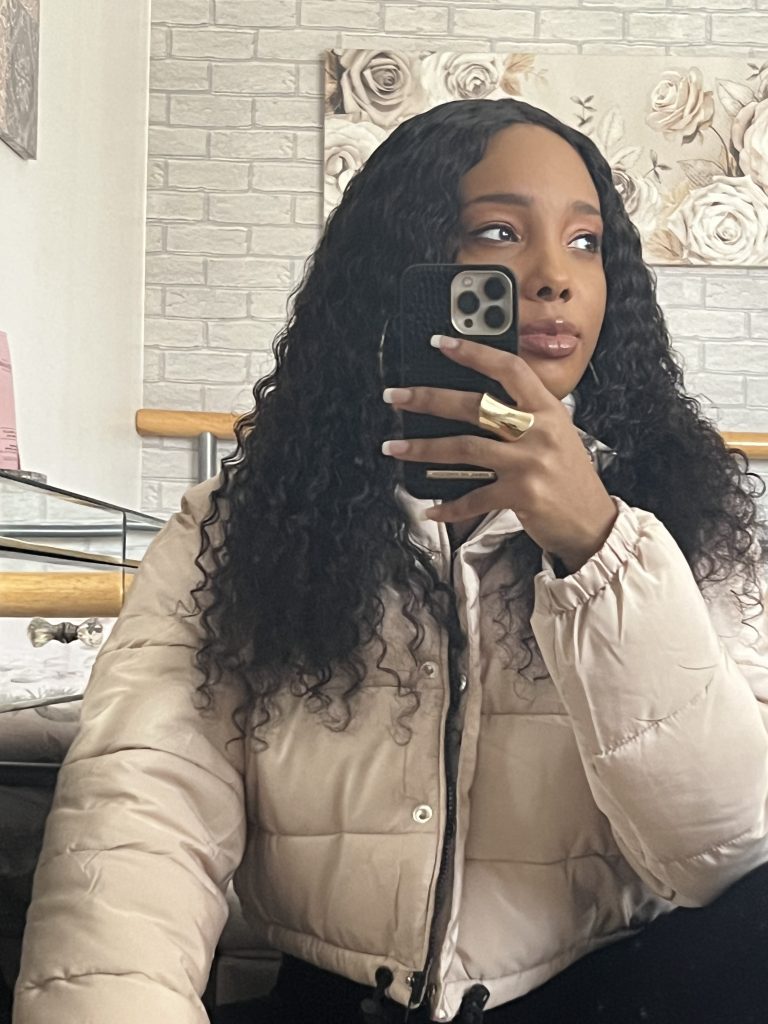 I also decided to team the puffa coat with a pair of jeans (also from Femmeluxe) but apart of a different haul. I love how denim and beige go together. Femmeluxe have a wide array of different denim styles to fit sizes 6-14.
Last but definitely not least, I decided to switch it up a bit and opted for a dress from the brand and out of all the pieces I picked THIS dress blew my mind. it fitted my figure perfectly, it was comfortable and just screamed SEXY; the perfect combination of style and class. I don't think this dress would have been as good had it been in another colour. I also loved the drapped effect across the centre which really elevated the dress overall.
I often find that tight fitted dresses can be quite unflattering when it clings to my stomach. However, due to the way this dress has been designed and they way it has a ruched effect throughout, this really does help to cover a multitude of sins. Out of all the garments on the Femmeluxe website, their wide array of dresses and diverse designs are also fabulous for any fashionista on a budget.
I loved these picks so much that I filmed a YouTube video of them too 🙂 if you follow me on here, please also check out and subscribe to my channel. I upload regularly on there.

Thanks for reading
SS
xoxo