Guys, let's just keep in completely 100. Buying new clothing is hard. I am seeing fashion bloggers buying clothes, shooting them and then for the most part sending them back. It's just not my thing; and something I wouldn't endorse. Instead, I purchase clothing that I see myself wearing; long after I have blogged them. For anything that I don't wear, I look at selling the items on my VINTED.

I try my best to share clothing items that I can link on my 21Buttons, so they are available to buy, but I have to be mindful of how much I am spending.
Steps in HIDDEN FASHION.
This fast fashion online store is my go to for, on trend, affordable clothing and accessory pieces. What many people don't recognise about Hidden Fashion is that they sell clothing pieces that were originally from other online and popular stores including Pretty Little Thing and Lavish Alice. They're always having massive sales and many items often fall to up to 75% off!
You will be seeing a lot more of my fashion picks from this fantastic website on the blog so I thought I would kickstart things with this jumpsuit. How beautiful is the colour. This Jade green playsuit was complimentary to my curves and requires little to know effort to dress it up. I would wear this on a date night with certainty and I love the slit detailing in the shoulders. Make sure you check out my 21 Buttons to get yours. Full look details below.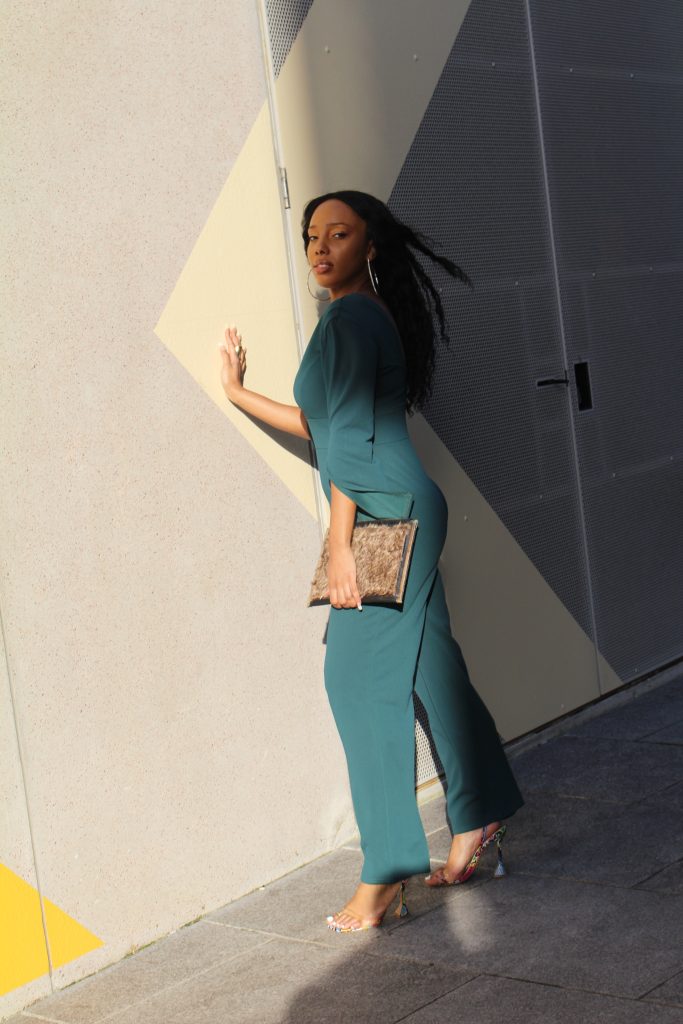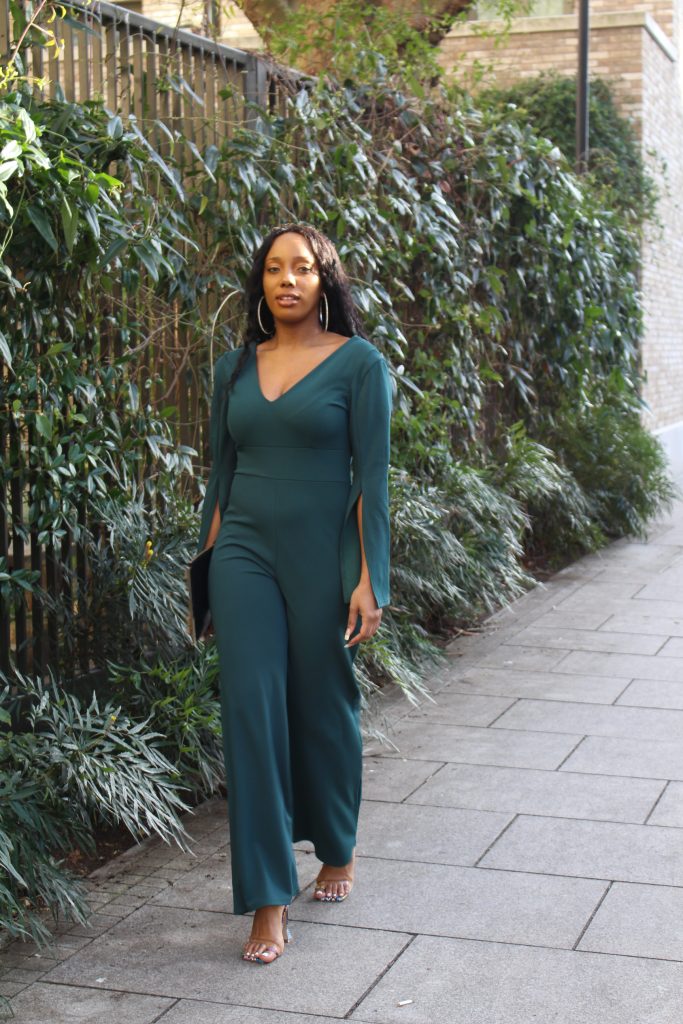 Outfit Details

Jumpsuit @Hidden Fashion
Heels @Ego Official
Clutch & Earrings @Primark