When owning a small business, it is essential to do a few upgrades from time to time. This will not only make your loyal customers happy but attract new customers as well. Every small business's goal is to grow financially and thrive above the competition. According to the Small Business Development Center, beauty salons and barbershops in the U.S bring in an annual revenue of about 20 billion dollars. These figures represent an excellent opportunity to capitalize on this industry. Follow these few guidelines when you decide to upgrade your Beauty Salon.
Manicure Stations
Every woman loves getting a new set of fresh nails at their trusted nail technician. When your beauty salon has manicure stations consider upgrading them by purchasing some newer nail care equipment. The process will be easier and faster, which will result in happier clients. You can also spend time making sure your staff is trained to meet every request that comes across their station, no matter how picky, trendy or difficult.
Makeup Professional
It is very convenient for clients such as brides or prom dates to go to the beauty salon and have everything done professionally; hair, nails, and makeup. If you do not have a makeup artist, consider hiring makeup professionals that are also willing to travel. Many brides are constantly looking for professional makeup artists that are willing to travel, so you can be rest assured that your beauty salon will increase its profit.
Offer Beverages to the Clients
Sometimes getting your hair done or waiting for your appointment can take a while. Offer coffee, soda, water, or other beverages to your clients to make them feel wanted and looked after. By having a beverage station, your beauty salon will look more like an upscale boutique. Create and design a beverage station that fits well with the theme of the salon by designing it to look cute and trendy. Take a look at some ideas to gather some inspiration for your salon's beverage station.
Infrastructure
Clients want to be served in a salon that looks well taken care of. In other words, the salon must look clean and hygienic, smell good, cabinets and sinks must be in excellent condition, and the general temperature and airflow must be pleasing. Take a look at your salon and think about where you can invest in upgrading the salon's general look. A good air conditioner is always a bonus for the staff and the clients on those especially hot days. Be sure to have a 24 Hour AC Repair company at hand when your air conditioner decides to act up. Another crucial aspect to take note of is the lighting. Improve your lighting by purchasing a lovely chandelier that adds a bit of an upper-class atmosphere. It will make your salon unique and give customers something to notice and talk about.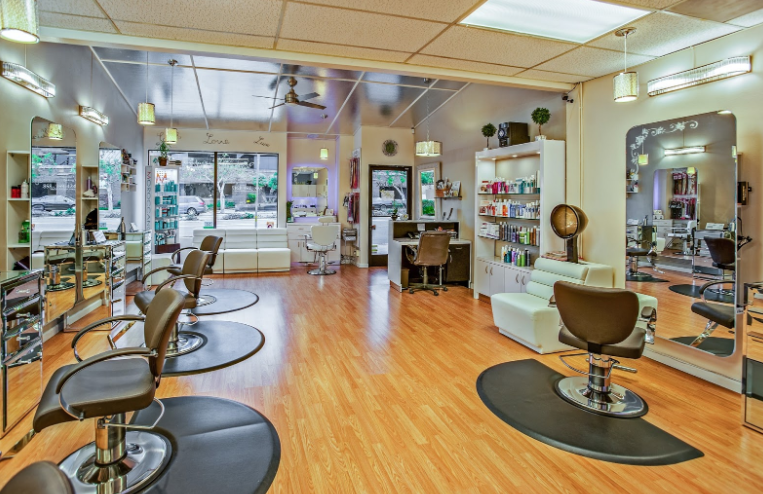 Many salon upgrades require capital to get rolling. If your business does not have the financial capacity to get these upgrades done, seek alternative methods, like a loan, to aid the revamp. When your upgrades are done, you can sit back and enjoy the increased profits and growth.